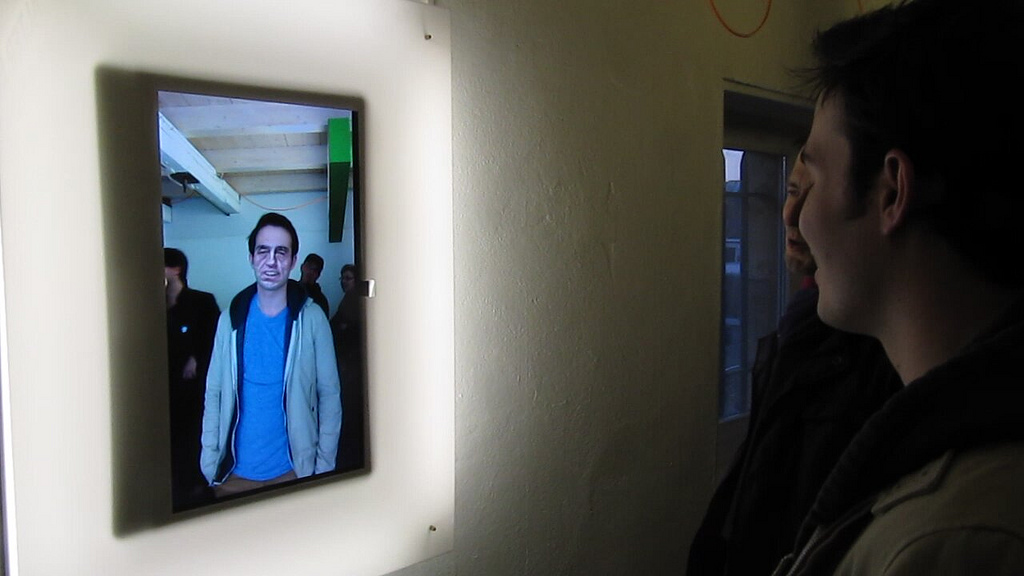 FACES, by Arturo Castro and Kyle McDonald
From 11th to 18th of May
Opening Friday 11 of Mayo, 7:00 pm.
Faces is an interactive installation developed from research on face substitution by Arturo Castro and Kyle McDonald. The piece works as a mirror in which visitors can see their face replace by another.
The installation explores the idea of acquiring a new identity. When the user approaches at first they can see their own face. By closing and opening their eyes they discover that they are wearing a new face. The experience is surprising, playful and at times repulsive.
Since it takes approximately one second to react to an unexpected event, we take a photo one second and half after the face change, capturing the moment of realization.
The installation is daily open from 5 to 8 pm at ZZZINC, from monday 14th to friday 18 of May.